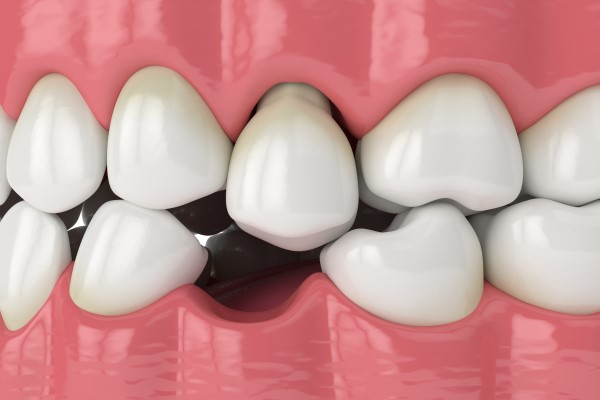 A missing tooth is a problem that should not get ignored for long. It is necessary to replace a missing tooth as quickly as possible because the long-term results can be detrimental. Although it may be daunting to undergo tooth replacement, it will be worth it. Continue reading to learn more about why tooth replacement is so important.
The importance of replacing a missing tooth
Outlined below are three reasons to replace a missing tooth. This information is essential to understand because it could be beneficial for oral health.
1. Functionality
One of the main reasons to replace a missing tooth is for functionality purposes. When a tooth is missing, it makes it difficult to eat normally. While it is possible, eating may irritate the gums because they are exposed, which can also lead to food getting stuck or left behind, thus resulting in infections.
Besides eating, speaking can also be affected, depending on the placement of the missing tooth. When speech becomes impacted, there is a greater risk of long-term damage. Speech therapy may be required to avoid dysfunction.
2. Appearance
An obvious reason to replace a missing tooth is for appearance purposes. It can be discouraging to have a missing tooth and not be able to smile naturally. This can cause confidence issues and make for uncomfortable professional or social situations.
3. Oral health
An important reason to replace a missing tooth is for oral health. When a tooth is missing, an empty space is created in the oral cavity, which makes the gums susceptible to infection. Additionally, the surrounding teeth can also become susceptible to the same infections. Having an artificial tooth placed in the empty space lowers the chances that this will happen.
Additionally, when a tooth is lost, the bone beneath is no longer stimulated, which can cause the jaw to shrink and deteriorate. Over time, these types of problems with the jaw may result in TMJ disorder and the need to have facial reconstructive surgery. With a tooth replacement, such as a dental implant, the bone is constantly stimulated because the material becomes one with the jaw. This ensures a healthy jaw and lowers the chances that there will be problems later.
Get started with replacing a missing tooth
When wanting to replace a missing tooth, it is advised to consult with a general dentist. An evaluation can take place to determine what type of replacement is most suitable. In the case of a single missing tooth, it is most likely that a dental implant and crown or dental bridge will be recommended. Additionally, during the consultation, any questions or concerns about the entire process can be addressed. To find out more or to get scheduled for an appointment, reach out today!
Request an appointment here: https://www.northside-dentalcare.com or call Northside Dental Care, PC at (978) 206-7077 for an appointment in our Peabody office.
Check out what others are saying about our dental services on Yelp: Options For Replacing Missing Teeth in Peabody, MA.
---
Related Posts
March 18, 2020
Individuals who have a missing tooth may feel self-conscious about the gap in their smile but are not aware that there are options for replacing the tooth. Some might believe that a cosmetic restoration is …