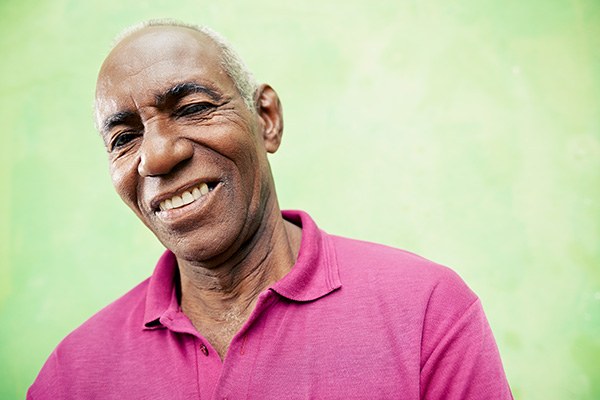 Wondering how you can keep your new dentures in place? This is definitely one of the top concerns for new denture wearers. The last thing you want to happen when wearing your dentures is for them to slip or even fall out of your mouth. This can not only be very embarrassing, it simply makes it hard for you to perform your everyday duties, like talking and eating. There are a few different ways that dentures can be kept in their correct position, making it a good idea for you to understand how to keep them in their proper place.
About dentures
There are many benefits to be had with dentures. Anytime a dental patient is missing teeth it is going to jeopardize the overall health of their mouth. Having a full set of teeth is supportive of a healthy mouth and dentures are one of the more commonly used dental options for replacing missing teeth. While dentures do play an important role, it is important that they fit correctly. If they do not fit correctly, they can cause irritation to the gums, affect the way the wearer eats and speaks and even cause a mouth infection.
3 tips to help keep dentures in place
The following are three really great tips that can help dental patients keep their dentures in place. While these tips are very beneficial as they can help keep dentures exactly where they are supposed to be, it is always important to first follow the dentist's instructions or the instructions that came with the dentures.
1. When eating, be sure to chew on both sides of the mouth at the same time. When there are similar amounts of food on both sides of the mouth it helps to prevent the dentures from slipping out of place.
2. There needs to be enough saliva formation to provide the proper suction. A dental patients saliva is important when it comes to the ability for dentures to properly suction on to their gums. If there is not enough saliva then the dentures will simply not fit as well as they should.
3. Use the right adhesive. There are a few different denture adhesives available nowadays, making it important that new denture wearers are using the correct one.
More questions about dentures?
If you have any questions about dentures, just give us a call so we can answer them for you. Our caring staff is always available for patients and because we understand that there is a lot of information out there, we want to be sure that you have the correct information. Whether you are in need of full dentures are partial dentures, we can help you! We look forward to your call.
Want to know the best part?
You can call (978) 206-7077 today to reach Northside Dental Care, PC and have all of your questions answered.
---
Related Posts
May 16, 2019
When someone loses teeth, implant supported dentures may be the right solution. Many people experience tooth loss, especially as they age, but most are not aware of all of the denture options available. Having the …
---