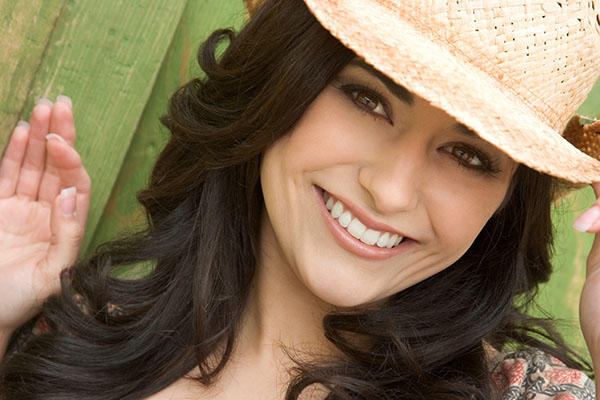 Teeth whitening has become an instant way to get rid of yellow tint on the surface of the teeth. People can whiten their teeth via consulting a certified dentist or go for various at-home treatments. These methods are getting popular among people for the following reasons:
Home-kits are cost-effective
At-home treatments are convenient
Gels and solutions that come with home-kits contain minimal harsh chemicals
You can achieve the desired result within a week
At-home treatments for teeth whitening
People can remove stains from the surface of their teeth using whitening strips, toothpaste with special formula, whitening trays or even home remedies.
Oil pulling
Oil pulling is an ancient Ayurvedic method for oral detoxification. Using coconut oil removes even the most stubborn and years' old stains from the teeth, leaving them sparkly white. Swish the oil around the mouth for at least 10 minutes before spitting it out. This way, oil will trap bacteria and plaque.
Mouth bacteria often contribute to discoloration of teeth, along with tooth decay, bad breath and several gum diseases. When opting for oil pulling, it will keep the gums germs free and teeth white. If you are not a fan of natural remedies, think about teeth whitening via toothpaste.
Toothpaste
Using prescribed toothpaste consistently will seal the micro-cracks in the teeth, which pick up stains and give an unpleasant look to the teeth. Like oil pulling, toothpaste can also work against cavities, protect enamel and whiten the teeth. At-home whitening trays are a bit different, as using it requires a dentist's supervision.
Whitening trays
The dental expert will prescribe a tray and suggest wearing it overnight or for a few hours in the daytime. To begin this treatment, the patient needs to visit the dentist's office for an impression of the mouth to create trays. These will hold whitening gel or solution against unevenly colored teeth.
Place the tray against your teeth for 30 minutes or as prescribed by the dentist. Using a tray to brighten teeth seems a safe bet, but it takes longer to feel the difference. Patients can also look to whitening strips if they do not want to visit the dentist at all.
These strips are thin pieces of plastic coated in peroxide. You can find them at any pharmacy. The packet comes with disposable strips that last up to two weeks. All you need to do is place strips coated in the effective chemical on your front teeth for 15 to 30 minutes to remove discoloration.
Here is the deal
Teeth whitening at-home options are quick and easy, so opt for one and achieve lasting results in no time.
Request a dental appointment here: https://www.northside-dentalcare.com or call Northside Dental Care, PC at (978) 206-7077 for an appointment in our Peabody dental office.
---