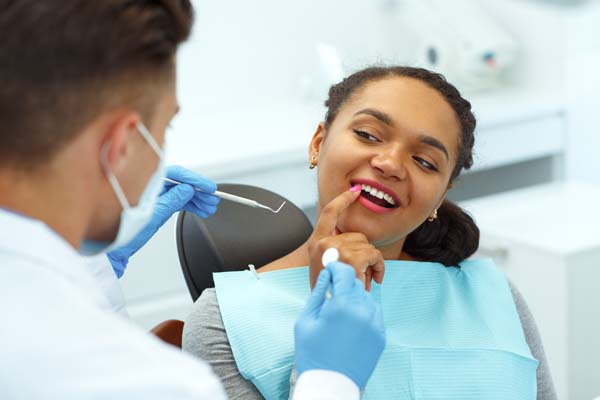 When was the last time you visited a general dentist? The American Dental Association recommends people see the dentist at least once or twice per year. However, the organization states your dentist should help determine the frequency of appointments. By taking care of your oral health, you can also improve your overall well-being.
The importance of a general dentist
A general dentist is your first life of defense against tooth decay and other issues. During a visit, they will inspect your mouth for issues like cavities and gum disease. They can also spot issues like oral cancer by checking your throat. Part of the visit is cleaning, which helps to remove any bacteria and can whiten your teeth.
Your oral health affects your entire body. The Mayo Clinic reports that gum disease often comes with a higher risk of heart disease. Even if you think your teeth look fine, a visit to the general dentist may prevent a much larger, unseen concern.
Four reasons to schedule a dental visit
As mentioned earlier, you should see the dentist at least once or twice per year. However, there are times when you cannot wait to see the dentist for your checkup. Here is a list of some reasons why you might schedule an appointment with your general dentist.
1. Preventative dental cleanings
Dental cleanings are necessary procedures performed to keep the teeth and gums healthy. General dentists usually recommend their patients have a preventative cleaning at least twice a year.
2. Damage to a tooth
Several factors like cavities and trauma can cause damage to a tooth. When this happens, the tooth is at risk of becoming infected. Bacteria will enter the cracks and cause a painful infection. Sometimes, root canal therapy or other treatments can save the tooth.
If the tooth cannot be saved, the dentist will extract the tooth. Without removing the tooth, the bacteria can spread to the gums and other teeth. They can even enter the bloodstream and cause serious harm.
3. Gum problems
Gum disease refers to an infection in the gum tissues and comes in four different stages. The first stage is gingivitis, which causes red, sore gums. According to the American Dental Association, gum disease is widespread. Roughly 50% of adults aged 30 and older have some form of gum disease.
4. Tooth pain
The types of infections mentioned earlier can cause serious toothaches. Other problems like gum recession and worn-down enamel can become painful. When these occur, things like food and cold air can hit the nerves and trigger pain signals.
Are you experiencing one of the above dental problems?
The issues listed above are only some of the reasons to visit a general dentist. If you experience these problems are anything else that is not normal, you need prompt help. A visit to the dentist can stop a small issue from ruining your smile. Call our office to schedule a checkup and to see if you have any unseen dental concerns.
Request an appointment here: https://www.northside-dentalcare.com or call Northside Dental Care, PC at (978) 206-7077 for an appointment in our Peabody office.
Check out what others are saying about our services on Yelp: Read our Yelp reviews.
---
Related Posts
August 7, 2020
In most cases, visiting an emergency dentist for a mild toothache is not necessary. Most toothaches can be controlled with home care until an appointment with a regular dentist can be made. However, there are …