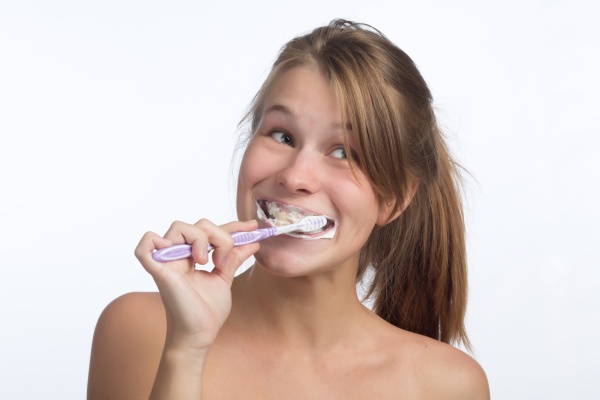 Do you like to tackle things yourself? Do you look for easy, yet efficient ways to whiten your teeth from home without the hassle of going to the dentist and breaking the bank for a visit? Look no further, there are plenty of options to get the brightest and whitest smile from home.
The main bleaching ingredient for whitening in-office and store-bought whitening techniques is hydrogen peroxide. Hydrogen peroxide is completely accessible to anybody and can be found at a local pharmacy.
Hydrogen peroxide and baking soda
This duo is the easiest form of toothpaste that a person can make from home! Mix in a small amount of hydrogen peroxide with baking soda until it's smooth but paste-like. After mixing the homemade paste, apply to the toothbrush and brush as normal. It is recommended to use this technique only twice a week for best results.
Apple cider vinegar rinse
This method is amazing for those who love the taste of apple cider and are seeking a nice polished clean. For the best effectiveness of the rinse, mix one part apple cider vinegar rinse, and three parts of water, then stir in a favorite toothpaste and use your toothbrush as normal. This rinse can be used daily.
Charcoal paste
An activated charcoal paste is one of the newest forms of teeth whitening methods on the market and for many amazing reasons. Anyone can find activated charcoal at their local drugstore and to make your own paste is just as easy. Simply mix the charcoal with a small amount of water and apply it to the teeth with a toothbrush, then rinse regularly after two to three minutes.
Coconut oil paste
Coconut oil is amazing for everything from one's skin to their hair, and now even the teeth! According to Wayne Perry, CEO of Greenstations, coconut oil contains fatty acids that are broken down into teeth whitening enzymes when in contact with human saliva. To use this effectively, heat up a cup of coconut oil, mix in two teaspoons of baking soda, swish in your mouth and rinse. This method can be used on a daily basis.
Are home remedies worth the try?
If you are interested in teeth whitening, without having to deal with the troubles of getting a dentist appointment or spending hundreds of dollars, these solutions can definitely work for anyone. There are plenty of inexpensive methods, such as those listed above that a person can choose from. The best part about these methods is that they are all natural remedies and pose no health risk to one's oral health.
If one of the listed methods does not work for you, do not worry! Again there are plenty of options that a person can choose from. This could be an amazing do-it-yourself project for you and your family to try! If you are concerned about the effectiveness or risk of using home remedies, visit your dentist and ask about what options may work for you!
Request an appointment here: https://www.northside-dentalcare.com or call Northside Dental Care, PC at (978) 206-7077 for an appointment in our Peabody office.
---
Related Posts
February 16, 2019
Teeth Whitening is one of the most popular, if not the most popular, of all cosmetic dentistry treatments. There is a wealth of information out there regarding this common practice, but not all the information …
---