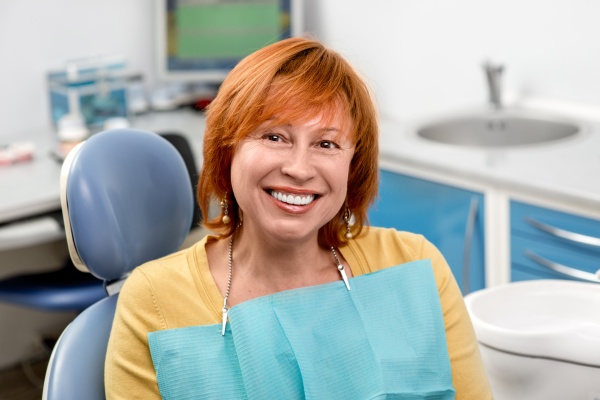 Veneers might be a good solution for you if you have badly discolored and stained teeth from smoking. Smoking is not good for your overall health and can be just as bad for your oral health. When you smoke tobacco products, the products deposit tar onto your teeth and cause stains that build up over time. That means if you are smoking for quite a while, it is virtually impossible to avoid ending up with yellowish stained teeth.
You drag smoke over your teeth when you inhale and exhale these tobacco products. The tar in them sticks to your enamel giving it a yellowish color. Also, nicotine turns yellow when exposed to air, leading to more stains and discoloration. Teeth whitening products can remove some of the stains from long-term smoking, but you will still have some level of discoloration. That is where veneers come in. These dental prosthetics allow you to restore your smile with a single visit to the dentist's office.
One major benefit smokers get with dental veneers is the fact these thin shells often consist of materials like ceramics and plastics that do not stain easily.
Veneers are good at withstanding the staining effects of tobacco smoke and many other things you consume.
How veneers combat the stains associated with smoking
Depending on how long you have been smoking and how well you take care of your teeth, teeth whitening treatments can be an effective way to minimize the stains from a smoking habit. The problem is, these bleaching agents do not completely restore your teeth to the original color if you are a regular and frequent smoker for several years. With veneers, things are completely different. They restore your smile or make it better than before.
Each veneer is a shell-like cover that we place in front a tooth. The veneers act as a mask for your tooth, hiding any imperfections. That means that we restore your smile the minute we place the veneers. With veneers, your teeth are also less susceptible to stains and discoloration.
How veneers help to keep your teeth stain-free
The porcelain that is in the veneers is impervious to discoloration and stains. That means smoking will not change the color of your veneers. However, smoking can stain the composite that attaches each veneer to its corresponding tooth, so you might end up with the edges of your teeth looking a bit brownish.
Obviously, it is most beneficial to quit smoking after getting veneers since this eliminates the need to worry about any kind of staining.
What to expect when you get veneers
The first thing your dentist will do is figure out if you are a good candidate for veneers. Once that's out the way, your dentist will remove a small portion of enamel from each tooth that will be fitted with a veneer and get their dimensions. Your veneers are then manufactured and fitted.
Are you a good candidate for dental veneers?
Request a dental veneers consultation here: https://www.northside-dentalcare.com or call Northside Dental Care, PC at (978) 206-7077 for an appointment in our Peabody dental office.
---
Related Posts
September 16, 2020
Dental veneers have many uses in dentistry. These versatile tooth-shaped restorations are bonded to the front part of the teeth, and they hide any defects behind them. Veneers look just like real teeth, and they …
---