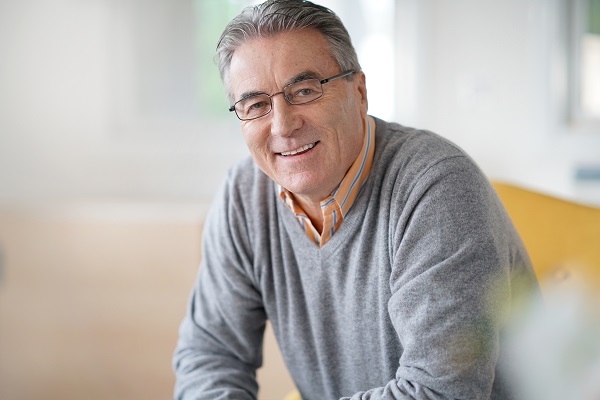 Over the years, dentures have become a popular replacement option for missing teeth. If you have lost your teeth whether from injury, tooth decay or gum disease, you should consider getting dentures. By matching your smile and bite, a denture can improve your appearance. Your dentist may recommend the type of denture that suits you based on different factors including the number of teeth that are going to be replaced.
Types of dentures
The two types of dentures available are complete and partial dentures. Complete dentures replace all teeth whereas partial dentures replace some teeth. Here are other differences between these types of dentures.
Complete dentures
With full dentures, an acrylic base fits over the gums. The base of the lower denture is shaped like a horseshoe, which enables it to accommodate the tongue while that of the upper denture covers the roof of the mouth. These dentures are custom-made in a laboratory from impressions taken of the mouth. Complete dentures can be either immediate or conventional. A conventional denture is made and later placed in the mouth after the remaining teeth have been removed and the tissues have healed. It is usually ready for placement several weeks after the teeth have been removed.
An immediate full denture is positioned on the same day the remaining teeth are removed. A dentist takes measurements and makes models of the jaw during a preliminary visit. A person does not have to be without teeth during the period of healing. However, the patient has to have the denture remade or relined after the jaw has healed. They should generally only be regarded as a temporary solution until conventional dentures can be made.
Partial dentures
A removable partial denture often consists of replacement teeth that are attached to a gum-colored plastic base. It is sometimes connected by a metal framework that holds the partial denture in place in the mouth. These dentures are used when natural teeth remain in the lower or upper jaw. A partial denture not only fills in the spaces created by several missing teeth, but it also prevents other teeth from changing their positions.
Sometimes crowns are placed on some natural teeth and serve as anchors for the dentures. A removable precision partial denture has internal attachments instead of clasps. These clasps attach to the adjacent crowns. This appliance is more natural-looking.
Contact your dentist
A denture is a good treatment option for missing teeth. If you are missing several teeth but not all your teeth, your dentist may recommend a removable partial denture. However, if you are missing all your natural teeth, a complete denture may be more suited for you. These dentures can improve your smile. Dentures can also improve speech problems due to missing teeth and will improve chewing. If you are thinking of getting dentures, contact your dentist to find out the type of denture that is ideal for you based on your needs.
Are you considering getting dentures in the Peabody area? Get more information at https://www.northside-dentalcare.com.
Check out what others are saying about our services on Yelp: Read our Yelp reviews.
---
Related Posts
September 16, 2020
Dental veneers have many uses in dentistry. These versatile tooth-shaped restorations are bonded to the front part of the teeth, and they hide any defects behind them. Veneers look just like real teeth, and they …