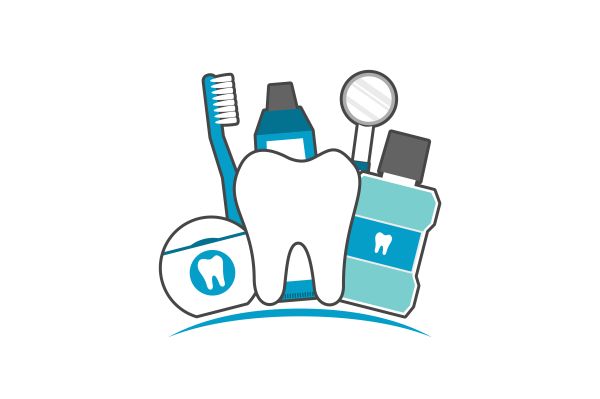 Mouthwash is a controversial topic in the dental field, but a dentist in Peabody recommends using a mouthwash to maintain good oral health. It should not be used to replace brushing and flossing, but rather as an additional means of protecting your mouth against disease and other problems.
4 facts about mouthwash and reasons to use it
There are many people who believe mouthwash is overrated and useless. The truth is that using this rinse on a regular basis has the potential to assist in preventative measures for oral health. The American Dental Association states that mouthwash is acceptable for people to use, but children under six years old should avoid it because of the ingredients. Before choosing a mouthwash, it is important to understand the following facts about why a dentist in Peabody believes mouthwash is important for dental health.
1. Not all mouthwashes are the same
The initial fact to keep in mind is that there are two main types of mouthwash. The first is cosmetic, which simply provides a fresh feeling in the mouth and a temporary dose of fresh breath. The second type is therapeutic, which contains ingredients meant to fight and protect against oral health problems such as cavities, gum disease and plaque. This type of rinse can be found over the counter or may be prescribed by a dentist in Peabody. For individuals worried about oral care, a therapeutic mouthwash is recommended.
2. Mouthwash fights against plaque and tartar buildup
As a liquid, mouthwash can move around the mouth in ways a toothbrush cannot. This allows active plaque and tartar fighting ingredients to work between the teeth and in hard to reach areas a brush might miss. While mouthwash can help fight against the accumulation of plaque and tartar, it should be used in conjunction with proper brushing and flossing techniques. By working to prevent plaque buildup, mouthwash is also helping to reduce the likelihood of gum disease.
3. Mouthwash helps with gum disease
Mouthwash is recommended by a dentist in Peabody as a way to assist with a variety of oral health problems, especially the beginning phases of gingivitis. However, while mouthwash may help reduce and even prevent gum disease through antimicrobial ingredients, it should not be used as a treatment method for gingivitis unless ordered by a dental professional.
4. Mouthwash may make teeth stronger
Some mouthwashes contain higher amounts of fluoride than others, which is an active ingredient that re-mineralizes the surface of teeth. In turn, this helps the teeth become stronger and fights against cavities. Over time, the food and drinks people consume can eat away at the teeth's surface, especially sugary ingredients, which is why a fluoride mouthwash is recommended for individuals susceptible to cavities or tooth sensitivity.
Conclusion
Proper daily flossing and brushing should not be ignored in favor of simply using a mouthwash, but it can help your overall oral health when used regularly. A dentist in Peabody recommends the use of mouthwash as an added measure for gum and teeth maintenance, especially in individuals who struggle with dental problems.
Request an appointment here: https://www.northside-dentalcare.com or call Northside Dental Care, PC at (978) 206-7077 for an appointment in our Peabody office.
Check out what others are saying about our services on Yelp: Read our Yelp reviews.
---
Related Posts
June 7, 2021
Patients who get a dental crown are concerned about the aesthetics of the procedure. Having a dental crown match the neighboring teeth is important to have a natural effect. The last thing …