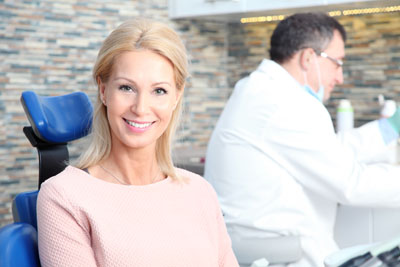 Feeling self-conscious about your teeth whenever you smile for pictures or meet new people? Dental Lumineers might be just what you need to restore your confidence.
Learn more about Dental Lumineers
Dental Lumineers are a brand of veneers that are very popular nowadays. Veneers are thin, shell-like covers that are placed over your teeth to cover up cosmetic issues like stains, chips, or gaps. Each one is bonded to the front of a tooth, finalizing the procedure.
Veneers are also known as dental porcelain laminates. It is an effective way to create the perfect smile you have always dreamed of.
Dental veneers are typically made out of resin composites or porcelain. Each material has its own unique set of pros and cons. Veneers manufactured from porcelain are more stain resistant, while composite-based veneers look more natural.
What issues can be addressed with dental Lumineers?
Lumineers can be used to rectify any of the problems traditional veneers are used for. Some of these include:
Badly discolored teeth
Worn down teeth
Chipped or broken teeth
Poorly aligned or shaped teeth
Gaps between teeth
Differences between dental veneers and Lumineers
There are a few key differences between dental veneers and Lumineers. For starters, Lumineers aren't as thick as traditional veneers are which makes them easier to place on your teeth since there is less of a need to file your teeth down before they are attached. The standard thickness for Lumineers is around 0.3 mm, while conventional veneers are around 0.5 mm thick.
While the thin nature of Lumineers makes them a lot easier to install, that very same thinness makes it harder for them to properly mask discolored teeth. Those with severely stained teeth are better off opting for traditional veneers since these will actually be able to mask any discoloration on your teeth.
There's less filing down of your natural teeth when you opt for Lumineers, which leaves you with noticeably thicker teeth. That makes it more difficult for you to properly clean your gums, which might, in turn, increase your odds of getting gum disease. That is rarely an issue when you go with conventional veneers since that procedure generally involves your dentist filing down your teeth for a better fit.
What does getting Lumineers entail?
The process of getting dental Lumineers installed typically involves three visits to the dentist.
First visit: This is when you discuss your goals and options with your dentist. X-rays may be taken as well as impressions of your teeth.
Second visit: During your second visit, your dentist will prepare your teeth for the procedure by removing the appropriate amount of enamel. Your dentist will then make an impression of your filed down teeth which is sent to the laboratory your Lumineers will be made.
Third visit: Your dentist will permanently install your Lumineers during your third visit after making sure everything fits perfectly.
That's how simple getting dental veneers can be. There's no need to go around feeling ashamed of the way your teeth look. Talk to your dentist about getting dental Lumineers today and figure out what your options are.
---
Related Posts
July 5, 2019
Cosmetic dentistry offers many options for patients - from dental crowns and whitening to Lumineers. Lumineers are a special type of dental veneer that is quickly gaining popularity. If you have any imperfections in your …
---