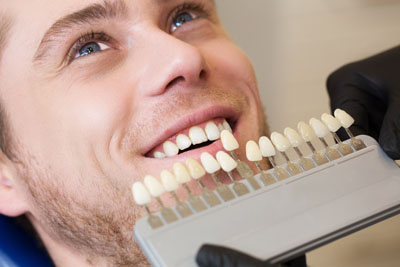 Interested in improving your smile? There are quite a few dental options available nowadays for those who are looking to improve their smile. Because everyone is different, it is simply going to depend on what your specific situation is when it comes to finding out the best ways to improve your smile.
Some people may be in need of many dental treatments so they can have a better smile, which is often referred to as a complete smile makeover. Lumineers are a great option for dental patients who want to improve their smile. Other people may only need one or two treatments to have a better smile. Thus, Lumineers are a top choice when minimal work is necessary.
If you are someone who would like to transform your smile in only two dentist visits, finding out more about how this improved smile option can work for you is your first step in having the smile of your dreams.
What are Lumineers?
Lumineers are a thin porcelain shell that your dentist will specifically design to fit over your teeth. Lumineers are a great choice anytime someone wants to cover their teeth for cosmetic reasons, which is often due to the teeth being stained, chipped, cracked and/or broken. They are also a great choice for dental patients who are simply looking for a brighter, more uniform smile.
If there happens to be any gaps between the teeth, the dentist will be able to shape the porcelain shell to close or minimize these gaps. If you are ready to start smiling with confidence, then ontact us for a consultation appointment today.
How do Lumineers work?
While Lumineers are similar to traditional veneers in that they are both attached to the tooth for a better appearance, they are thinner and more translucent, making for a more natural smile. Veneers are also much thicker and require a tooth to be ground down in order for them to be permanently attached to the tooth. We can attach Lumineers in only two dental visits. The Lumineers can last up to 20 years, which is pretty impressive.
After we attach the Lumineers, the patient is able to still enjoy eating all the foods they like without worrying about any negative effects. Depending on what the dental patient's current oral situation is, as well as the overall condition of the teeth, we will determine the most effective course of action.
Northside Dental Care, PC
If improving your smile using Lumineers sounds like something you might be interested in, we invite you to contact us now with any questions. While there are a few dental methods available for improving one's smile, Lumineers are definitely one of the best options when it comes to providing a natural smile.
The fact that we can complete the entire process in only two visits means that you can have the smile of your dreams in a matter of only a few short weeks. Do not hesitate to give us a call and find out which option is best for your smile today.
---
Related Posts
July 5, 2019
Cosmetic dentistry offers many options for patients - from dental crowns and whitening to Lumineers. Lumineers are a special type of dental veneer that is quickly gaining popularity. If you have any imperfections in your …
---