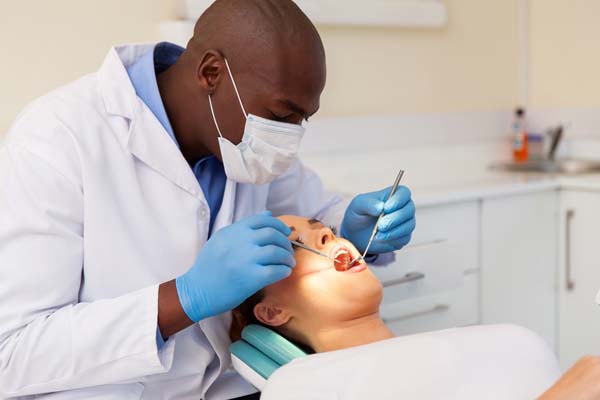 Considering an All-on-4 procedure to replace some of your missing teeth? More and more people are looking at tooth replacement options so that they can smile confidently and chew naturally again.
Being aware of how to ensure that your All-on-4 procedure is successful can be helpful when considering this option. There are a few things that one can do after their All-on-4 procedure to ensure that the implants do their job. Keep reading to find out more!
All-on-4 procedure
Before understanding how to ensure the success of your All-on-4 procedure, it may be helpful to first learn what the All-on-4 procedure actually is. This may also help you decide if you want the procedure at all.
What is the All-on-4 procedure?
What most may not know, is that an entire set of teeth can be replaced using just the four implants, hence the All-on-4 name.
This tooth replacement procedure involves four dental implants being placed within a person's jawbone. A fixed dental bridge is then used to connect the four implants. Lastly, denture-supported implants can be used to finish the All-on-4 process.
Ensuring the success of your All-on-4 procedure
With any surgical procedure, aftercare and proper healing are crucial for success. The following are two major tips to ensure this procedure works.
Take the time to heal
A lot of people are eager to get back to eating normally once they have the All-on-4 procedure, but it is best to take the necessary time to heal. It can be difficult to wait so many months, but it is often very necessary to do so. Without proper healing time, the All-on-4 results may not be as great. There is a risk of damage or inducing more pain around the wounded areas.
Maintain oral hygiene
After having the All-on-4 procedure, a person should do everything that they can to maintain good oral hygiene. The areas where the implants were placed may be tender or extra sensitive, but it is still important to keep the areas clean so that infections do not form.
Using saltwater to rinse the mouth can help keep the areas clean as well as remove any bacteria that may be present within the mouth. Brushing regularly is important as well, but it will need to be done carefully to avoid pain.
Reach out to us!
The All-on-4 procedure is a great option for someone who needs to replace missing teeth, but it is up to the patient to ensure that their procedure goes successfully afterward. Certain things like resting and keeping the area clean will help ensure that the All-on-4 procedure is successful. Consulting with an oral surgeon will also be helpful.
If you want to know more about All-on-4, then reach out to our office so that we can help you further. Let our trained professionals guide you through the procedure as well as more ways to make sure that it is successful. Give us a call or stop by our office today, we are here to assist!
Request an appointment here: https://www.northside-dentalcare.com or call Northside Dental Care, PC at (978) 206-7077 for an appointment in our Peabody office.
Check out what others are saying about our services on Yelp: Read our Yelp reviews.
---
Related Posts
August 7, 2020
In most cases, visiting an emergency dentist for a mild toothache is not necessary. Most toothaches can be controlled with home care until an appointment with a regular dentist can be made. However, there are …