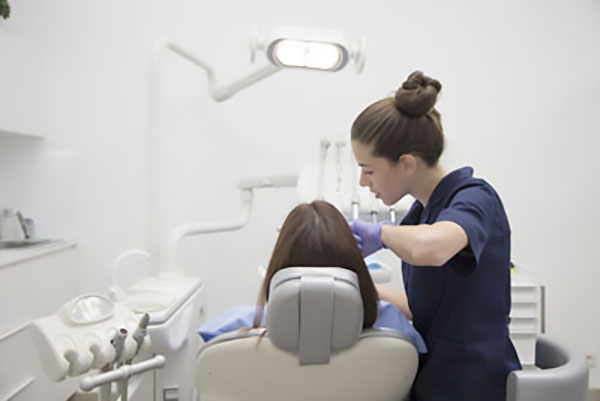 Laser dentistry is a common way to treat many oral health issues. For more than two decades, patients have found this method effective at removing tooth decay and treating diseased gums. At your dentist's office, you may find laser teeth cleaning available. There are benefits to choosing this treatment over traditional procedures.
The wear and tear on teeth
Even the most diligent dental patients need a helping hand from professional care. Daily brushing and flossing will help reduce the risk of cavities and gum disease. Still, semiannual visits to the dentist's office improve oral health. Here, the dentist and hygienist can clean the patient's teeth, removing plaque and tartar. Daily use can take its toll on teeth. Certain foods and beverages can leave debris on teeth, causing buildup.
The traditional way of cleaning teeth
Without laser dentistry, patients undergo a different approach to cleaning teeth. The dentist or hygienist will use hand tools to scrape and chisel away plaque and tartar from the tooth. This cleaning occurs on both sides of the tooth as well as in between teeth and at the gumline. For many patients, this can be uncomfortable and painful.
The benefits of laser dentistry: efficient and faster
There is no question that few people enjoy going to the dentist's office. Though the results are satisfying, the experience can be stressful and filled with anxiety. Using lasers to clean teeth, dentists can remove buildup more quickly than with traditional tools. A shorter appointment gives people more time to accomplish other needs while still getting good dental care. With lasers, the dentist can reach all areas of the tooth effectively.
Comfortable
Teeth cleanings are not painful for all patients. However, for those people with sensitive teeth or inflamed gums, the process can be difficult. Lasers are more comfortable than typical cleaning methods. Patients are less likely to experience bleeding. Patients can rest at ease without hearing the sounds of grinding and scraping.
Good for any age
Laser dentistry is not just for adult patients. Parents with young children should talk to their dentist about whether they use lasers for teeth cleaning. Children can have peace of mind that there are no health concerns with this process. The child will wear eye protection and can sit back and relax during the cleaning.
Making the choice
Patients who are interested in laser dentistry should talk with their dentist about this procedure. The dentist will discuss the process and make sure the patient feels good about the decision. The dentist will also review the patient's oral health history. The patient can also discuss other dental needs and whether the dentist can use lasers for those.
A good change for your oral health
If you have not tried laser dentistry for your teeth cleaning, now is a good time to start. Get rid of that annoying plaque and tartar with this effective method. This buildup can lead to tooth decay or infections. Lasers can eliminate these invaders and help you improve your health. Make an appointment for a checkup today.
Request an appointment here: https://www.northside-dentalcare.com or call Northside Dental Care, PC at (978) 206-7077 for an appointment in our Peabody office.
Check out what others are saying about our services on Yelp: Read our Yelp reviews.
---
Related Posts
June 7, 2021
Patients who get a dental crown are concerned about the aesthetics of the procedure. Having a dental crown match the neighboring teeth is important to have a natural effect. The last thing …