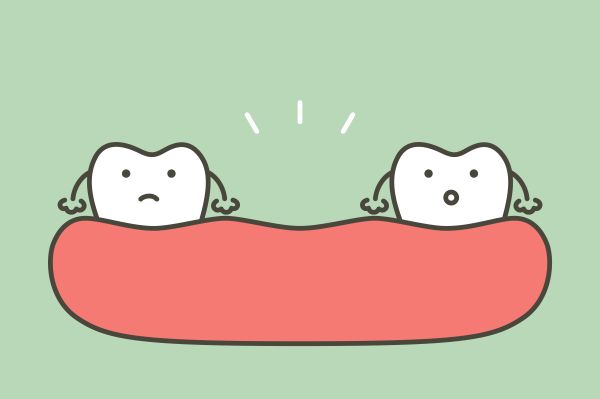 Replacing missing teeth is essential to a person's dental health, overall health, and emotional wellbeing. With the many tooth-replacement options available at various price points, there is no reason a person should have to live with an incomplete smile forever. Those who believe that gaps in the smile are not a big deal should educate themselves on the health consequences of lost teeth.
The consequences of missing teeth
Lost teeth affect far more than the appearance of a person's smile. In addition to lacking charm, a gap-filled smile can be detrimental to one's oral and overall health.
Jawbone deterioration
Perhaps one of the greatest consequences of untreated tooth loss is jawbone deterioration. Teeth play several crucial roles. In addition to helping a person bite and chew food comfortably, teeth also help a person speak properly and smile with confidence. Most importantly, teeth stimulate the jaw bone, which helps to retain muscle mass and bone mass in the face. When a person loses a tooth, the jawbone receives less stimulation and grows weaker over time. This leads to other adverse changes that can further exacerbate tooth loss and diminish one's self-confidence.
Loose and lost teeth
As the jawbone becomes weaker, a person with missing teeth may notice additional loose teeth. Every tooth, when neatly lined in a row in your mouth, helps to support the one next to it. When a tooth has a gap as its neighbor, it suffers from a lack of support and will shift out of place. When a tooth shifts out of place, a person's risk for gum disease, bite problems, and further tooth loss increases exponentially.
Change in the face's shape
Jawbone deterioration is visually noticeable. Loss of bone mass in the face can cause the muscles to droop and to make a face look older than the person's actual age. Bone mass loss is sped up by teeth shifting out of place and additional tooth loss. To prevent the appearance of premature aging, a person should replace the missing teeth so those around the gaps have the support necessary to stay strong and healthy.
A decline in mental health
The appearance of one's smile can greatly affect the levels of self-confidence and comfort. Tooth loss makes it difficult to chew properly or to enjoy one's favorite foods. It makes it difficult or embarrassing to smile, laugh, talk, or eat in public. It hinders one's drive to pursue career aspirations or other life goals. All of these hindrances add up to one thing: A significant decline in mental health.
If a person who lives with missing teeth experiences depression, social anxiety, or other signs of mental duress, the reason may stem from a gap in the smile. Replacing the lost teeth may be all that is necessary to restore confidence and boost mental health.
Conclusion
Missing teeth can have a number of adverse effects on a person's life that stem far beyond image issues. If you or a loved one is missing one or more teeth, talk to a cosmetic dentist about tooth replacement options that may be right for you.
Request an appointment here: https://www.northside-dentalcare.com or call Northside Dental Care, PC at (978) 206-7077 for an appointment in our Peabody office.
Check out what others are saying about our services on Yelp: Read our Yelp reviews.
---
Related Posts
September 8, 2021
Are you struggling with tooth decay? Almost everyone has a hard time keeping their teeth in good shape 100% of the time, but with the right steps, it is possible. The main …