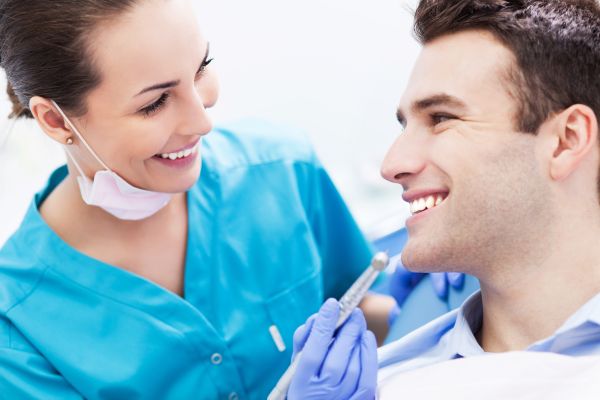 An artificial root and crown procedure is a long process that can span months, so it is helpful to know before day one what to expect. Though it is a time commitment, the outcome is well worth it. Dental implants, when well cared for, can last for decades. They will give you your smile back and the confidence to show it off.
Reasons for getting an artificial root and crown procedure
An artificial root and crown, also known as a dental implant, is recommended when a tooth is lost due to injury, infection or decay. The implant provides the false teeth with a more secure foundation and a stronger bite. It protects against bone loss and actually stimulates bone growth, thereby protecting the face's structure and the remaining healthy teeth.
What is a dental implant?
A dental implant is an artificial root — a metal post that replaces tooth roots — to which artificial teeth are secured. This procedure removes the need to stabilize false teeth with neighboring teeth, or to correct the smile with a removable bridge.
The procedure to secure the artificial root to the jawbone and then place artificial teeth and crowns onto it can take months.
How are artificial roots and crowns installed?
The procedure is an outpatient surgery that is performed in various stages. These stages include:
Removing the damaged teeth
Prepping the jawbone for surgery, which may include bone grafting
Healing of the jawbone
Placement of the metal post (artificial roots) into the jawbone
More time to heal
Placing an abutment, or an extension of the implanted metal posts
Healing of the soft tissue
Molds are made of the teeth and jawbone that are sent to the lab to custom-make the teeth
Placement of the final artificial teeth and crowns
An artificial root and crown procedure can take many months, with a large section of that time devoted to healing as new bone grows in the jaw.
Aftercare
One of the best parts of having dental implants as opposed to removable bridges or dentures is that life can pretty much go back to normal after the procedure. You do not have to worry about your teeth falling out mid-sentence, or while eating or laughing.
At first, you may be nervous to go straight back to your everyday foods. During the procedure, you will want to be extra careful as your gums and jaw will be sensitive and any type of temporary teeth provided to you will not be sturdy. Over a period of many months, you will have become accustomed to softer, room-temperature foods. Slowly begin to reintroduce the foods you love as your confidence grows. Continue to avoid foods that stain your teeth, such as tobacco products, coffee, teas, and sodas. Don't chew on ice or hard candy as crowns, though durable, can break.
Continue your oral hygiene routine of brushing twice a day, flossing and using a mouthwash. To get your dental work extra clean, specially designed brushes are available. Make sure you continue to see your dentist regularly and let them know if you experience any pain, swelling or discomfort.
Request an appointment here: https://www.northside-dentalcare.com or call Northside Dental Care, PC at (978) 206-7077 for an appointment in our Peabody office.
---
Related Posts
August 16, 2018
Thinking about choosing a single implant crown so you can take care of your missing tooth? Finding the answer to your missing tooth problem is definitely necessary. Otherwise, you are likely to experience even more …
---