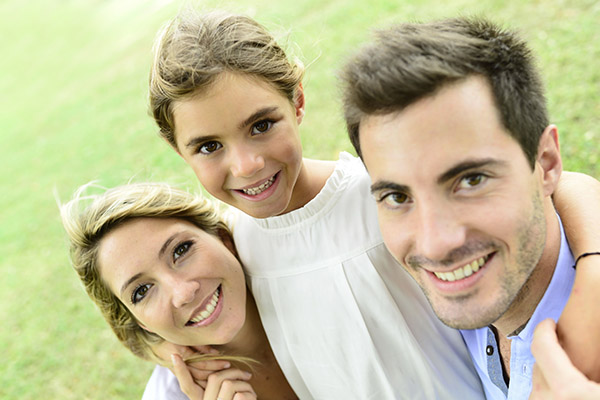 In a time of need, knowing what an emergency dentist does can be helpful. As an emergency dentist, we are available to you at any time to help you with your significant dental needs. If you notice a problem and you don't know where to go or who to see, we can help. Our emergency dentist can answer your questions and remedy your problems right when you want and need help the most. Many of the problems we address require immediate attention. If you ever have any of these issues, you should know what to do:
Gum or tooth bleeding:
If you notice bleeding in your mouth, it can be a scary thing. Most people assume it isn't a big problem, but sometimes you might need immediate care. At home, you can apply slight pressure with a cold compress or gargle with warm water to soothe the affected area. If your oral bleeding does not stop, visiting our emergency dentist office should be your next step. Consistent bleeding may mean you have an infection that needs treatment. We can determine what the problem is and offer you the best treatment before the bleeding gets out of hand or the infection causes more issues.

Loose tooth:
A loose tooth for no obvious reason can often be the indicator of periodontal disease. If you notice a loose tooth or loose teeth and you have not bumped your teeth or eaten anything unusually hard, you should see our emergency dentist immediately. Our dentist can find out what the problem behind your loose tooth is, and we may even be able to save your tooth before it falls out. If an infection is the reason for your loose tooth, we can provide thorough cleaning and treatment to help deter future problems.
Chipped tooth:
No matter how you have chipped your tooth, you should have our emergency dentist look over the tooth and provide a solution for restoring it. A chipped tooth leaves the rest of your tooth vulnerable to more damage and decay. We can fix your tooth with a tooth-colored bonding material that looks and feels natural. If bonding will not cover the problem area, we also have veneer and crown options to protect your tooth from more damage. You can protect your tooth today by having our emergency dentist fix it.
Missing tooth:
If you lose your tooth, keep it moist from the moment it falls out. We might be able to put your tooth back where it belongs if it is brought to our office within the hour of the accident. If your tooth cannot be placed, we can provide alternative options. Our lasting bridges and implants provide a very realistic and working alternative to your original tooth.
We provide comprehensive dental services for your immediate needs. If you cannot stop the gum bleeding, if you lose a filling, or even if you lose a tooth, our emergency dentist can help you in ways that offer protection for a lifetime.
---
Related Posts
May 6, 2017
As an emergency dentist, we can provide immediate care for dental accidents and pain. Do not hesitate to call. Emergency DentistWe can help in a dental emergency. Our extended hours and weekend availability mean that we …
---