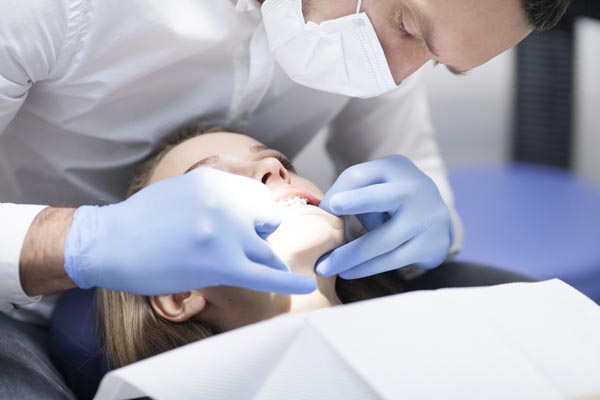 A cosmetic dentist helps patients achieve an attractive smile and improve their overall self-confidence.
The fact is the way our smile looks often plays a role in the way we view ourselves and the way others view us. It is always helpful to consult with a cosmetic dentist if you are insecure about your smile.
An overview of cosmetic dentistry
Cosmetic dentistry is a great way to fix minor imperfections with your smile. There are numerous treatment options available to patients. By learning more about cosmetic dentistry, you can make an informed decision about treatment.
The following is an overview of what exactly a cosmetic dentist is and does.
What is a cosmetic dentist?
A cosmetic dentist is an educated and trained dentist who chooses to specialize and focus primarily on the appearance of the patient's smile. A cosmetic dentist also works to help patients with their overall oral health and oral hygiene. However, their primary focus is on fixing imperfections, such as crooked, stained and missing teeth.
They offer a wide range of treatment options to patients and work closely with them to find a treatment plan that is the most suitable for their budget, preference and needs.
When should I consider treatment?
Anyone who has an imperfection in their smile that causes them to feel insecure or leads to an increased risk of oral health complications should consider how cosmetic dentistry can help them. Several of the more common issues that cosmetic dentists deal with on a regular basis include:
Stained teeth
Teeth misalignment
Damaged teeth
Missing teeth
The first step in the treatment process is for the cosmetic dentist to determine the exact issue the patient faces. That determines what the most effective forms of treatment are likely to be.
What treatment options are available?
During the initial consultation with a patient, the cosmetic dentist will ask him or her why they seek treatment and perform an oral examination. After determining the issue, he or she will recommend available treatment options to the patient. Several of the more common procedures a cosmetic dentist is likely to perform includes:
Teeth whitening
Braces
Clear aligners
Dental bonding
Veneers
Dental crowns
Dental implants
Of course, there are far more cosmetic treatment procedures. The exact treatment options available vary for each dentist. The best way to determine your course of treatment is to schedule your first visit with a cosmetic dentist and tell him or her the goals you hope to achieve.
Talk to a cosmetic dentist about treatment
There are many benefits to visiting a cosmetic dentist for treatment. Many patients who do so find that they are far more confident with their new smile. This allows them to be bolder and pursue relationships, job promotions and overall life goals with more enthusiasm.
If you are interested in learning more about cosmetic dentistry and how it can benefit you specifically, then reach out to us today for more information. We can schedule a time to come in for an initial consultation.
Request an appointment here: https://www.northside-dentalcare.com or call Northside Dental Care, PC at (978) 206-7077 for an appointment in our Peabody office.
Check out what others are saying about our services on Yelp: Read our Yelp reviews.